Cosmopolitan Adventure: London and Paris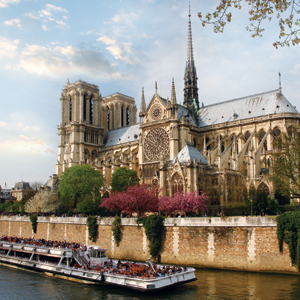 Cosmopolitan Adventure
Steeped in tradition and history, these world-class cosmopolitan cities are easily accessible by high-speed rail. Experience trendy London's cosmopolitan energy and three delicious nights in Paris, the City of Lights.
Includes:
3 Nights London
Hop-on/Hop-off London City Tour
London Oyster Card
3 Nights Paris
Hop-on/Hop-off Paris City Tour
3-Day Central Zone Paris Visite Pass
1st-Class
...
About Avanti Destinations
The passion to serve and inspire savvy travelers with innovative and personalized vacations has been the driving force for 31 years at Avanti Destinations. We have the passion for independent travel and want to share it with you! We provide you with authentic travel experiences backed by our expert knowledge. You go where you want. When you want. With the flexibility to savor special moments along the way. Your vacation is uniquely yours. That's Avanti!
Our record of success at Avanti
...